Centered Health

Drug Treatment for Teens Ages 12-17
Insurance Accepted: All Major Types
Location: Malibu, California (southern CA)
Avg Length of Stay: 45-90 Days
Capacity/Bed Count: 6
Single Sex or Coed: Coed
Admissions/Info:
Phone: 800-385-0957
Professional Affiliations: CARF
Centered Health is a licensed residential treatment facility in Malibu, CA serving ages 12-17. Located in one of the most picturesque locations – admits/patients will find themselves on a quick path to drug or alcohol addiction recovery with the average length of stay of 45-90 days.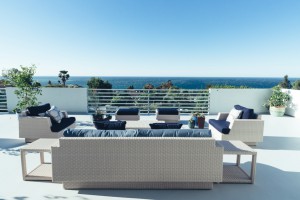 The staff of Centered Health consists of a wide range of professionals: Psychiatrist, Psychologist, PhD, PsyD, LMFT, LSW, Nurse and CADAC. With an extremely low staff/admit ratio to help better serve the needs of each individual. One of the lowest ratios we have seen in this industry!
Centered Health treats a wide range of issues such as:  Anxiety Disorder, Generalized Anxiety Disorder, Social Anxiety Disorder (SAD) / Social Phobia, Substance/ Medication-Induced Anxiety Disorder, Unspecified Anxiety Disorder, Trauma, Reactive Attachment Disorder, Disinhibited Social Engagement Disorder, Acute Stress Disorder, Adjustment Disorder, Major Depression, Bipolar Disorder, Emotional Regulation and Dysregulation, Anger Treatment, Self Harm, Social Skills Disorder, ADHD, Dual Diagnosis, Substance Abuse, Addition Treatment, Relapse Prevention, Alcoholism Treatment, Chemical Dependency, Polysubstance Dependency, Nicotine Addiction, MDMA Addiction, Methamphetamine Addiction, Prescription Drug Addiction, Heroin Addiction, Opioid Addiction, Cocaine Addiction, Synthetic Marijuana Addiction.
To contact the admissions team at Centered Health please call: 800-385-0957
Admissions counselors are waiting to help your teen overcome their drug or alcohol addiction. The admissions team can give you all the information you need on the residential treatment center, location, and how it works. We can also provide more information on insurance payment information and how this process works with out program. Get help for your teen before it's too late.
Need Help
Choosing
Treatment?
Call
800-481-9412