Cocaine Statistics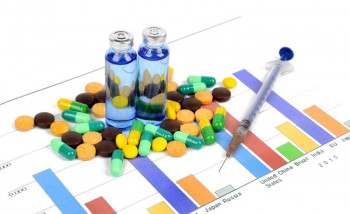 Cocaine drug abuse is very serious. Cocaine is a highly addictive drug that can have long-term health effects.  A cocaine overdose can be deadly and can occur on the first use. It is important to understand what cocaine is and how it affects your body. A cocaine high generally lasts only 5-15 mins, resulting in frequent use and abuse of the drug. The following cocaine statistics show how many people are using cocaine from a number of demographics. If you or a loved one is experience a cocaine addiction problem, seek medical help and addiction treatment and recovery options immediately.
Cocaine statistics
In 2004, 34.2 million Americans aged 12 and over reported lifetime use of cocaine
There were 2.0 million current cocaine users, 467,000 of whom used crack.
There were declines between 2003 and 2004 in the percentages of youths perceiving a great risk in using cocaine
Young Adults Aged 18 to 25: at 19.4 percent of illicit drug use, 2.1 percent reported using cocaine most were age 18 or older although the average age of first use was 20.0 years.
In 2004,the percentage of youth ages 12 to 17 reporting lifetime use of cocaine was 2.4 percent
In 2004, an estimated 1.0 million persons had used cocaine for the first time within the past 12 months-approximately 2,700 per day
Adults age 26 and older have the highest rate of current cocaine use, compared to other age groups
In 2004, crack use was down for 16- or 17-year-olds
In 2004, crack use was up for 21- to 25-year-olds; 21-year-olds also showed increases in the past year use of both crack and cocaine.
In 2004, use of cocaine was down among females aged 12-17
In 2004, use of cocaine was up among Blacks aged 18 to 25
There was a decrease in cocaine use measured among Asians aged 18 to 25 in the past year.
Cocaine-related death mentions in 2003 were particularly high in New York City/Newark, Detroit, Boston, and Baltimore, as measured by one Federal data source. Reports from local medical examiner data named Texas and Philadelphia as sites with the highest rates of cocaine-related deaths from 2003 through 2004.
Primary cocaine treatment admissions in 2004 accounted for 52.5 percent of treatment admissions, excluding alcohol, in Atlanta, 38.9 percent in New Orleans, and approximately 36 percent in Texas and Detroit.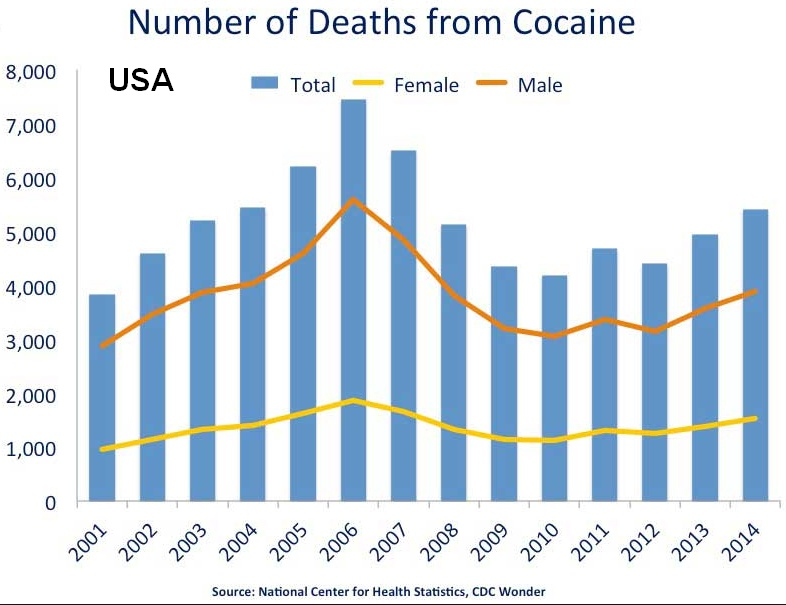 Treatment
Researchers continue to look for medications to block or reduce the effects of cocaine for use as part of a comprehensive harm-reduction program. The desired medications would help alleviate the severe craving that people in treatment for cocaine addiction experience.
In addition, alternative behavioral interventions, such as cognitive behavioral therapy are effective in decreasing drug use. Therefore, a combination of treatment and services for each individual is critical to success.
Sources:
National Survey on Drug Use and Health (NSDUH);
Community Epidemiology Work Group (CEWG) study;
National Household Survey, 2002,2003,2004 [Substance Abuse and Mental Health Services Administration] SAMHSA;
NIDA, National Institute on Drug Abuse;
Uppers, Downers All Arounders, Darryl S Inaba 'Executive officer Haight Ashbury Free Clinics, San Francisco CA.', William E. Cohen, 'Haight Ashbury Detox Clinic'.
Related Articles at Drug Rehab 101
Need Help
Choosing
Treatment?
Call
800-481-9412