Narcotics Anonymous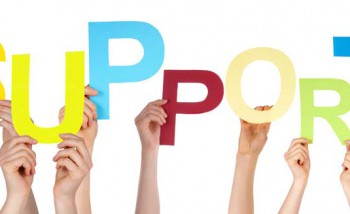 Like other support groups of its kind, Narcotics Anonymous strives to help those suffering from an addiction to drugs of any kind. Struggling with a drug addiction is a tough road many find themselves on with little to no support to get through the addiction and on the path to recovery. For decades, Narcotics Anonymous is an effective resource for drug addicts to find support and friendships through peers and others who have faced similar struggles. Keep reading to learn more about Narcotics Anonymous, it's founding and history, and the work the organization does to help those struggling with a drug addiction.
What is Narcotics Anonymous?
Like the name implies, Narcotics Anonymous, aka NA, is a community-based organization that exists worldwide to help those struggling with an addiction to narcotics, drugs and/or alcohol. The group does not discriminate against any kind of person's substance addiction and welcomes all people regardless of race, religion, gender and political affiliation. Narcotics Anonymous does not affiliate itself with any of the previously-mentioned groups. The idea is to be welcoming to people of all walks of life with various types of drug abuse histories and problems.
Regularly hosted group meetings offer those struggling with drug addiction a safe place to anonymously tell their stories about addiction; what got them into drugs to start, what the road has been like since they've become an addict and how and why they want to change. Sometimes, even for those who may not have a full-on drug addiction, individuals can find help and solace in the stories of others at the NA meetings to help them make the right decisions regarding drug abuse and the future.
History and Current Statistics of the Narcotics Anonymous Organization:
Founded in 1953 by Jimmy Kinnon, the initial growth of the organization was slow to catch on, but with the publishing of the NA Basic Text in 1983, membership skyrocketed throughout the world. The need for a support group similar to AA but to help those specifically dealing with more than just alcohol abuse became apparent. Kinnon, who suffered from addictions to substances like alcohol and drugs, began attending Alcoholics Anonymous meetings in 1950 in hopes of getting sober. While attending these meetings, he met other alcoholics who struggled with addictions to more than just alcohol, and often showed addictions to other drugs. This is when Kinnon saw a need to create a worldwide fellowship, similar to AA, that would address more than just alcohol abuse. NA currently offers 63,000 meeting locations in 132 countries throughout the world.
How does Narcotics Anonymous Work?
Like AA, Narcotics Anonymous offers on-going community support through a 12-Step Program.
Membership is free. The entire organization operates under non-profit status.
There is no commitment or obligation to NA once a member begins attending meetings.
Regular meeting attendance is encouraged for those struggling with drug/alcohol addiction.
The group encourages new attendees to attend open meetings early and late, to ask a lot of questions, and to find a sponsor within the group early to have a higher chance of success toward recovery.
Sponsorship, where one addict helps another addict in a one-on-one style relationship, is an integral part of how NA operates.
Reading and pondering the Narcotics Anonymous' group Basic Text is highly encouraged for new members.
With NA, the meetings are split into two types: open and closed.
Open meetings are open to anyone regardless if they are addicts or not. The meetings are often informative in nature. Former addicts share their stories and encourage others who might be dealing with not just drug addiction, but drug temptation and the family and friends of those who have a loved one suffering from a drug problem.
Closed meetings may follow a similar format, but they are only open to addicts. They focus on honoring anniversaries and milestones of those making their way past the addiction.
Those new to NA are encouraged to attend open meetings daily for about 90 days to begin seeing a difference and make their way to sobriety.
Discussion of the group's official text and 12 Steps are often prominent discussion topics throughout meetings.
While there is no requirement for spirituality or religious affiliations to be part of the group, the basic text for NA and the 12 Steps does encourage members to find "something more" or a higher power to answer to when on the road to recovery. This higher level of support, whether it be through a "God" or even the organization itself, has been proven to be effective in helping aid in the recovery of addicts.
The basic text refers to addiction in general terms rather than focusing on any type of addiction like to alcohol or drugs. Because of the nature of addiction, the text explains that the member might be an addict, but their addiction to drugs and/or alcohol is just a symptom of the disease that is addiction.
To find a Narcotics Anonymous meeting in your area, be sure to check online resources to find the best meeting location for you that fits your lifestyle and needs. Meetings often take place daily in most areas to better help and support those who need help. The NA open meetings are welcome to family and friends of those struggling with a drug problem as a way to help increase the support system needed by the addict.
Sources: na.org
Related Articles at Drug Rehab 101
Need Help
Choosing
Treatment?
Call
800-481-9412