Alcoholics Anonymous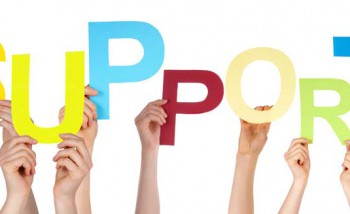 For many who have struggled with a drinking problem or alcoholism, it is known what a challenge it can be to stay sober. It is a lifelong struggle and not something that can be overcome in a matter of weeks, months or even years. Organizations like Alcoholics Anonymous are available as a support system to those in need of help to stay sober. Many members of A.A. find they are able to stay stronger in their own sobriety by offering support to others who are also struggling.
What is Alcoholics Anonymous?
Alcoholics Anonymous is an organization that exists throughout the world creating a fellowship for men and women who struggle with a drinking problem. It is a self-supporting community that is open to anyone regardless of race, religion or political affiliation. There are also no age or education requirements. The only requirement to join A.A. is to bring an attitude of wellness and the desire to stop drinking.
While the organization was built on the premise of reaching a higher spiritual awareness to help lead a person toward sobriety, A.A. Does not claim any sort of religious affiliation, nor does it support any causes. The only mission of Alcoholics Anonymous is to promote sobriety and wellness for its members.
It is the most well-known recovery program of its type and has assisted more than 2 million problem drinkers or alcoholics become sober. While some might believe the organization only serves alcoholics and drunks, A.A. Actually works toward helping its members of all types of drinking problem levels from light drinkers who are concerned about developing a bigger problem to functioning alcoholics to severe alcoholics.
Because alcoholism is classified as a progressive illness, which can never be cured, it is also important to note that it is a disease that can be managed with the right help, medical treatment and on-going support. Many alcoholics or those with drinking problems do not get the support they need from family and friends, and even if they do, they may still need an outside source from someone who understands their plight. Alcoholism as a disease can be difficult to understand for those who have never experienced its repercussions. Because the disease truly is a disease those suffering from it are beyond the morality of drinking. It is now a problem that escapes free will for the sufferer. They are unable to choose right from wrong because of the impact the disease has on the brain. This is why true alcoholics require more than a strong will to overcome their addiction. Alcoholics Anonymous can work for those in recovery by helping them stay strong and continue to get the help they need when they feel themselves slipping back into the darkness of the disease.
History of Alcoholics Anonymous Organization:
Established in 1935 in Akron, Ohio by Bill W. And Bob S., both recovering alcoholics who discovered a nondenominational religious approach to spiritual awareness that helped them cope with their severe drinking problems. The men worked together to build an organization to help others going through the same thing.
By 1939, the organization released its first textbook, Alcoholics Anonymous. The book explained the organization's core philosophy of working toward sobriety for anyone struggling with a drinking problem utilizing a series of 12 steps. These steps are now well known as the official Twelve Steps of Recovery. Because the organization was also able to include case study successes from about 30 members it had helped reach sobriety over the past four years since the group's inception, these studies were included with the book and helped drive the initial success. From here, the group garnered national attention through publications, which increased membership and interest throughout the country. At this time, the Cleveland, Ohio group had expanded to 500 members. This was the first time in history to show that sobriety could be achieved at a mass rate.
By 1950, the group had grown worldwide to the benefit of 100,000 members. As of 2015, it is believed that there are 117,748 existing A.A. Chapters with over 2 million members throughout the world.
How does Alcoholics Anonymous Work?
A.A. Meetings work per the direction of the individual groups, but all follow the guidelines set forth by the Twelve Steps of Recovery. Because A.A. Does not keep official membership files, other than to account for the number of members, there is no commitment to the group. Members can come and go as they need or please – all on the condition of anonymity. Because of the anonymous action of the group, even if you run into someone you know, it is important to recognize they won't divulge your identity and you shouldn't divulge theirs. Everyone is there for the same reason: to find recovery.
What is included in the Twelve Steps of Recovery:
While Alcoholics Anonymous is not a religious organization, the founders did establish the idea of sobriety being better achieved through the guidance of a higher power, whether that be God or some other entity/spiritual guide or life mission. The Twelve Steps reflect this in each level.
The first step includes admitting that there is a problem and that the person's life was unmanageable as as result.

The second step follows with believing their is a higher power than one's self that can restore a person's sanity.

The third step continues with that person giving the power to God or a higher power.
Once the person with the drinking problem is able to make it through the next few steps with the help of the higher power, they are able to begin taking steps to fix old relationships, build new ones and better their lives overall.
To find an Alcoholics Anonymous meeting in your area, there are many online resources available. Family and friends of those struggling with a drinking problem are welcome at the meetings to help increase the person's support system.
Sources: aa.org
Related Articles at Drug Rehab 101
Need Help
Choosing
Treatment?
Call
800-481-9412