SMART Recovery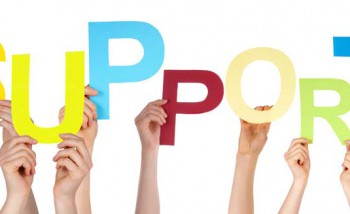 For those suffering from an addiction problem, there are many resources available to help support you in your recovery if you are committed to the path to sobriety. SMART Recovery is one such program that strives to help anyone from any walk of life deal with just about any kind of addiction problem including alcoholism, drug abuse, gambling, overeating and more. Keep reading to learn more about how SMART Recovery works, what sets this method of recovery and support apart from other addiction support groups and find out if it is right for you and your situation.
What is SMART Recovery?
SMART Recovery is a nonprofit organization in the United States that provides safe support to those suffering from an addiction to help bring them independent from their addictions. In addition to regular support group meeting opportunities for members, there are online resources through an Internet message board forum. The organization also sells texts that help its members learn more about recovery.
Steps of SMART Recovery:
Unlike groups like Alcoholics Anonymous and Narcotics Anonymous, SMART Recovery does not require a 12-step road to recovery. Instead, the group offers a different approach using life skills and tools that help the addict move forward toward sobriety with the assistance and knowledge they need to make that happen. For example, according to the SMART Recovery website, the organization works to teach its members about self-empowerment and self-reliance.
Teaching these kinds of principals puts the power of recovery in the hands of the addict. Sometimes addictions begin when individuals struggle in their day-to-day lives and may be lacking some of the important life skills needed to make for a successful life. Instead, they turn to a life of addiction, drugs and substance abuse to cope with everyday realities. By teaching how to be more self-reliant and empowered, a person can take care of not only their own recovery, but they can work toward bettering their lives as a whole.
Other principles followed in the group include teaching individuals tools and techniques that are targeted toward self-directed change. The meetings are geared toward educating members and providing time for open discussion. Much of the education includes teaching members about the importance of using medical prescriptions properly and taking advantage of psychological therapies and treatments. SMART Recovery also focuses on changing the program and information as the scientific knowledge of addiction recovery changes and evolves in the scientific and psychological communities.
What is the Difference Between SMART Recovery and 12-Step Programs?
Unlike the 12-Steps made famous by Alcoholics Anonymous and Narcotics Anonymous, SMART Recovery uses a 4-Point Program, which offers specific tools and techniques for each of the program's points. According to the SMART Recovery website, these points are:
Building and Maintaining Motivation
Coping with Urges
Managing Thoughts, Feelings and Behaviors
Living a Balanced Life
The participants are encouraged to learn how to utilize these tools to fit their lives. Through these tools, the individuals are more able to find a way to cope with their addictions and addictive personalities. These tools include:
Stages of change
Change of plan worksheets
Cost analysis worksheets
Coping skills
Emotional upset coping skills
Hierarchy of values
Brainstorming skills
Role-playing and rehearsal
Unconditional self-acceptance
While the entire program is set up differently than the 12-step programs, SMART Recovery also recognizes that each person's path to recovery is different and some may need additional support by simultaneously enrolling as a member in SMART Recovery while also attending 12-step programs, especially attending NA or AA meetings when they cannot attend a SMART Recovery meeting.
Is SMART Recovery right for you?
There are some misconceptions that SMART Recovery programs are only for those who are not suffering from major addiction problems, but that is not true. The purpose of SMART Recovery is to encourage people from all walks of life and stages of addiction to find help and support through SMART Recovery meetings and online assistance.
There are also teen and youth programs available for those who struggle with addiction at a young age. Getting on top of an addiction early on shows a better promise for recovery.
SMART Recovery is a recovery option for many who want to learn self-reliance in dealing with an addiction. To learn more about where SMART Recovery meetings take place, there are a variety of online resources available. Family and friends of addicts are also welcome at some meetings to help provide their loved one with additional support and to also learn coping skills to help the addict on their road to recovery.
Sources: smartrecovery.org
Related Articles at Drug Rehab 101
Need Help
Choosing
Treatment?
Call
800-481-9412