Hydrocodone Treatment and Opioid Drug Rehab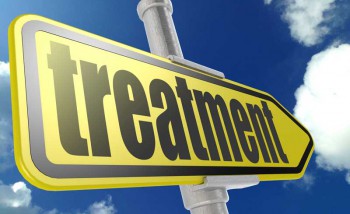 Because the use of hydrocodone is becoming more rampant in the pharmaceutical industry as an effect opioid-based drug to help combat pain, it is being used more frequently by drug developers and subsequently prescribed by doctors. Because of this, the addiction that can come with the abuse of such a drug, it is important for those who abuse the drug to be aware of hydrocodone treatment and rehab options if they find they are addicted to the drug and need medical assistance getting through the addiction. Keep reading to find out how hydrocodone is used in the medical industry, on the streets and treatment options available for those who find themselves addicted to a hydrocodone drug.
What is Hydrocodone and How is it Used?
Hydrocodone is an opioid drug that is commonly used to treat pain. This narcotic is different than others in that it is often used as a combination drug. For example, hydrocodone is often used with codeine to help treat pain.
Like other opioid-based medications, hydrocodone can become habit-forming, as a physical addiction, if taken for a long period of time or if taken in excess. In most cases, when the hydrocodone medication is used properly, there is little risk for an addiction to occur. However, when the drug is being abused, like other narcotics including fentanyl and morphine, it can cause an addiction.
With nearly 4.3 million people using a narcotic like hydrocodone for nonmedical purposes in the United States in 2015, it is clear this drug can be easily misused and abused, which can lead to an increased risk of addiction.
Commonly Used Brand Names for Hydrocodone:
Lortab

Lorcet

Vicodin

Norco

Hycet
Why is Hydrocodone Addictive?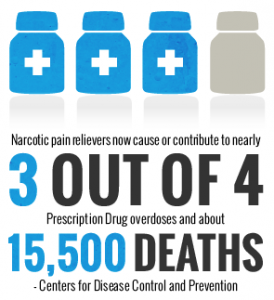 Prescription painkillers like hydrocodone are powerful drugs that interfere with the body's central nervous system. This happens when the transmission of the nerve signals that are perceived as pain are blocked by the medication. This is why in addition to blocking the pain, they produce a sort of  "high."  
Any kind of narcotic or drug that produces this effect is expected to be abused by users. Because the use of hydrocodone, a commonly prescribed medication, is on the rise, there is more likelihood for abuse.
Hydrocodone Addiction Treatment and Rehab Options:
For many who find themselves in the position of being addicted to a narcotic like hydrocodone, getting through the detox and withdrawal symptoms is just the first step toward recovery.  Going through these types of symptoms by oneself can be dangerous and should be done under the direction of a medical professional. Fortunately there are a variety of options available for those considering hydrocodone addiction treatment and rehab. To start, it is important to recognize there are withdrawal symptoms including vomiting, nausea, runny nose, insomnia, anxiety, and depression that can come along with stopping use of a hydrocodone based drug. While the symptoms are not life-threatening, they can be severe for those who have been addicted to the drug for an extended period of time. Because these symptoms can be uncomfortable and can result in serious medical need, it is a good idea to consider hydrocodone addiction treatment options.
If you or someone you know is addicted to hydrocodone and is looking for treatment options, it is important to first consult with a medical professional regarding the severity of the addiction. Depending on the severity of addiction, the treatment might be simple or it might require more intensive treatment.
Inpatient Rehabilitation Center:
In this style of rehabilitation center, a person generally checks themselves in to live at the facility for a certain period of time. Sometimes it's as little as a couple of weeks, but can last months if needed. While in treatment, the person is able to be immersed in the world of recovery. They get supervised medical help while undergoing the withdrawal symptoms and follow up with support and counseling services to help them past the mental portion of the addiction. They can also learn coping skills to help them move forward and past the need for the addiction once they leave the treatment facility. While many people might think most inpatient treatment centers are too expensive to consider, there are many options available to suit a range of financial circumstances.
Outpatient Rehabilitation Center:
However, if you are unable to check into an inpatient rehab center, which provides round-the-clock care and support, an alternative treatment program is in an outpatient rehab facility. Within these styles of facilities, the user may still be able to get supervised medical assistance during the withdrawal period, and they also continue to get support and counseling, just on a different schedule. For many who have to work or cannot leave their families, outpatient care can be a great option and sometimes more affordable.
Support Groups:
Regardless, if you check into a treatment center or if the withdrawal period is unsupervised, support groups like Narcotics Anonymous and SMART Recovery can provide vital tools and support to someone in recovery of a narcotic or hydrocodone addiction.
Anyone going through any of these types of drug treatment options should also be tested for depression or anxiety or any other types of mental illness that can and often do go hand-in-hand with addictive tendencies. Treatment for potential mental illness should also be part of the ongoing treatment plan for the user.   If you or someone you know is struggling with hydrocodone addiction, be sure to reach out to a medical professional right away to begin the road to recovery.
Sources:
Mayoclinic.org
Medlineplus.gov
Drugfreeworld.org
rehabs.com
Need Help
Choosing
Treatment?
Call
800-481-9412