Choosing a Recovery Support Group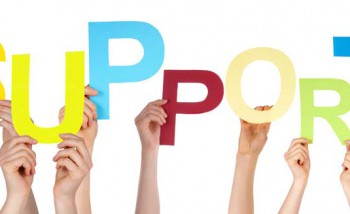 First of all, where you live can determine how many support groups are around. Second, the type of substance abuse or addiction will determine the type of support group. Third, who is joining the support group is important to discuss, sometimes entire families join a group to help one person recover.
A good place to start is your family doctor or local counselor. They should have a pulse on what kinds of support groups are available in your area. They can help you determine or maybe even tailor the right program for your needs.
Next, research on the internet the types of recovery support groups available. You'll be surprised the number of recovery support groups out there. There are also many different kinds of recovery support groups. Some focus on one sort of drug like Crystal Meth Anonymous. Others take in a wide range including tobacco and alcohol. So groups are religious, while others are completely secular. Some groups meet regularly together, others are totally online and meet online through cyber space.
A few examples of the groups found on the internet is a group called LifeRing. If offers real-time chats with people from all over the world dealing with the same substance abuse problems. It invites you to browse thousands of posts as well as gives links to other related internet sites. It also has a list of meeting times and places for your convenience.
Another group is Secular Sobriety or SOS (Save Our Selves). It touts complete sobriety and works with its members to achieve total sobriety. It has its own guidelines for recovery and wants to reaffirm that it is totally secular.
Groups like MSN Group Pills Anonymous are pretty much totally online. Pills Anonymous has recovery chats posted and says that anyone desiring to not use pills that day are invited to participate.
Religious-based recovery support programs are all over. There are lists of these on the internet and these can help you find a religious-based group in your area.
There are many other recovery support groups out there ready and willing to help you or someone you love get over a substance abuse or addiction problem. Go to your doctor or counselor for advice on what groups are available locally and try the internet for all sorts of different recovery support programs, some secular, some religious, some totally online, some that meet face-to-face regularly. It is important to get into the recovery support group that is right for your particular problem and with all the choices available, that should be attainable.
Choosing a Recovery Support Group Sources
Crystal Meth Anonymous, "About Crystal Meth Anonymous," [online].
Google Rankings, "Health/SubstanceAbuse/SupportGroups," [online].
MSN Group Pills Anonymous, "PA Online Noon Recovery Chat," [online].
Secular Sobriety, "An Overview of SOS (Save Our Selves)," [online].
Unhooked, "Welcome to LifeRing," [online].
Related Articles at Drug Rehab 101
Need Help
Choosing
Treatment?
Call
800-481-9412