Drug Treatment for Teens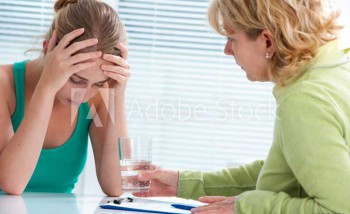 First of all, understand that the treatment will likely not be a quick fix. It will take months, maybe years of diligence to help your teen get over their drug and/or alcohol problem. Some of the options for treatment include counseling (group and/or individual), medication and monitoring. Sometimes it takes one of the options, sometimes it takes a combination. Counseling with your teen's doctor is a good place to begin. They should have the knowledge of what treatment options are available in your area and where to go for further information. Another option is your local counselor at your teen's school. They should also have information on where to go to find recovery resources.
A few startling statistics form the 2005 National Survey on Drug Use and Health:
The number of 12 and older individuals needing treatment for drug or alcohol use was 23.2 million. Of that, 2.3 million received treatment at a specialty facility.
2.1 million teenagers age 12 to 17 needed treatment. Only 181,000 received treatment at a specialty facility.
This was a decrease from 2004 when 2.3 needed treatment instead of 2.1.
The six most common reasons for 12 and older people to not get treatment were cost (36.7 percent), not willing to stop (34.7 percent), stigma associated with getting treatment (24.4 percent), felt like they could handle the problem on their own (16.3 percent), did not know where to get treatment (16.3 percent) and the rest was various reasons (16.1 percent).
Finally, a word of caution. Sometimes teens who are not steeped deeply in drugs go to treatment programs only to come out even more excited to try other drugs. How does this happen? They are mingling with other drug addicted users who teach them how to use more dangerous drugs. Some studies argue that it is better for teens to have one-on-one therapy instead of group settings. A big part of this is the fact that some treatment centers focus on how out-of-control teens are when in fact, they feel they are in control. Thus, when they leave the center, they shed everything they learned.
Find out all you can about the treatment program. Perhaps consider one-on-one counseling before sending your teen to a group program. Listen to your doctor to mold the needed treatment program that would be best suited for your teen. And remember, it won't be a quick fix, but with diligence, your teen can be drug and alcohol free again.
Drug Treatment for Teens Sources:
Sober Recovery Resources Online, "Substance Abuse: Alcoholism, Addiction and How to Quit," [online]
Slate, Maia Szalavitz, "Trick or Treatment: Teen drug programs turn curious teens into crackheads," [online].
U.S. Department of Health and Human Services. Substance Abuse and Mental Health Services Administration, "Results from the 2005 National Survey on Drug Use and Health: National Findings," [pdf online]
Need Help
Choosing
Treatment?
Call
800-481-9412