Teens and Drugs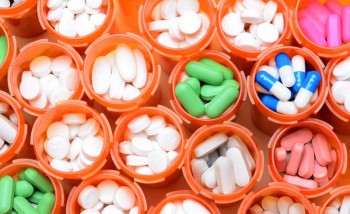 Getting a teen to accept drug treatment can be tricky.  There are lots of options including teen residential treatment programs, but you'll need to discuss the best options with a local physician or therapist.. This article should help you understand more about the drug trends among teens. Then you can take what you know and apply it to either prevention measures or finding treatment.
The 2005 National Survey on Drug Use found that different age groups among teenagers were prone to different drugs. For example the following statistics applied to the previous month of drug use:
12 to 13 year olds: 1.7 percent illegally took prescription drugs, 1.5 percent engaged in illegal use of inhalants and 0.9 percent smoked marijuana.
14 to 15 years olds: 5.9 percent smoked marijuana, 2.8 percent illegally took prescription drugs and 1.2 percent engaged in illegal use of inhalants.
16 to 17 year olds: 13.6 percent smoked marijuana, 5.4 percent illegally took prescription drugs, 1.7 percent used hallucinogens, 1.2 percent took cocaine and 1.0 percent engaged in illegal use of inhalants.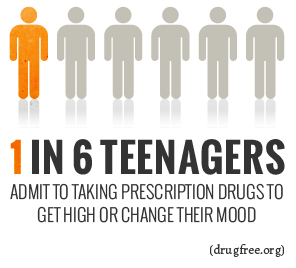 A teen and drug survey also found that 9.9 percent of 12-17 year olds used illegal drugs. This is actually lower than in 2002 when 11.6 percent of 12-17 year olds were using drugs. However, just as a warning, the percentage for people 18-25 was 20.1 percent, so drug prevention and education should not stop once a teenager becomes an adult.
Drugs affect people in many different ways. Usually the drugs find their way to the brain and begin harming cells even while they may cause a high for the teenager. Finding out more information on how different drugs affect a person is a good starting place for a conversation with your teen. Explaining how drugs can become addictive and dangerous even after one use is important for your teen to understand.
Teenage drug use can lead to many dangerous problems including fighting, unsafe sexual relations, gangs, stealing, carrying weapons, drinking illegally, driving under the influence of drugs or alcohol and even suicide.
How can you tell if your teenager is using drugs? Here are a few signs to be aware of.
Giving up on school, work, or extra activities
New friends, leaving friends who don't use drugs
Lying about if they use drugs or the amount they use
Explaining that drugs are the only thing that helps them have fun ·
Talking about drug usage
Getting in trouble with the law
Depressed or suicidal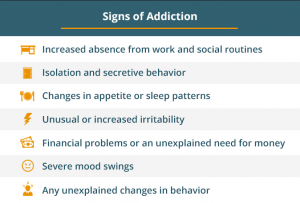 Your teenager may be acting extra secretive and avoid being at home to keep up with their drug habit. Take every opportunity to talk with your teen about the dangers of drugs, regardless if you suspect something or not. Helping your teenager understand the importance of staying drug-free throughout their life will give them an important skill that may even save their life.
Teen and Drugs Sources:
KidsHealth, TeenHealth, "Drugs, What You Should Know," [online]
National Youth Violence Prevention Resource Center, "Fact for Teens: Teen Drug Use and Violence," [pdf online]
U.S. Department of Health and Human Services. Substance Abuse and Mental Health Services Administration, "Results from the 2005 National Survey on Drug Use and Health: National Findings," [pdf online]
Rehabs.com (graphic)
12keysrehab.com (graphic)
Related Articles at Drug Rehab 101
Need Help
Choosing
Treatment?
Call
800-481-9412