Anabolic Steroids Signs / Names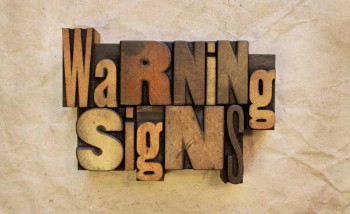 Warning Signs of Illegal Anabolic Steroid Use
Since a number of the side effects of the use of anabolic steroids create externally recognizable changes, the clues that signal long-term use may be more clear than with some other drugs:
Females may show:
pronounced muscle development
growth of facial hair
male pattern baldness
deepening of the voice
decreased body fat
decreased breast size
oily skin
excessive body hair growth
coarsening of the skin
Males, on the other hand, may experience:
pronounced muscle development
acne
breast development
male pattern baldness
oily skin
Overdose or Very Serious Side Effects of Anabolic Steroid use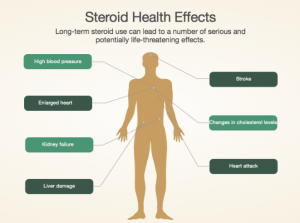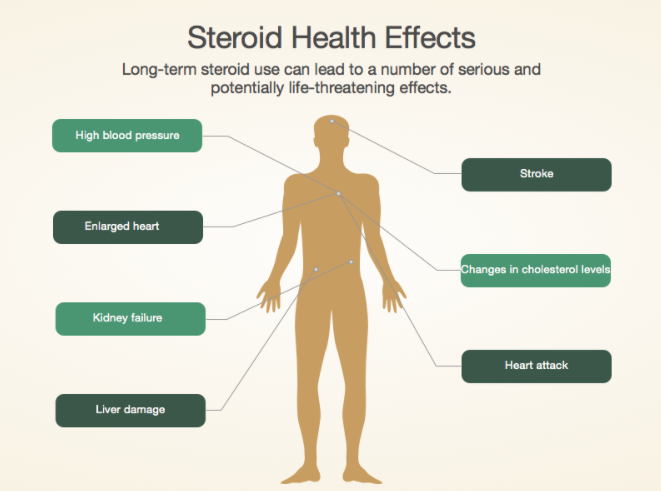 In recognizing an overdose of anabolic steroids, these are some signs to look for. Note that while none of these is a sure sign of anabolic steroid use, any of them are signs of a situation that should be checked by a medical professional:
any signs of a life-threatening situation, including:

difficulty breathing signaled by wheezing, chest tightness, or a bad cough
fever
itching
blue skin
fits or seizures
swelling of the face, lips, tongue, or throat

anorexia (lack of appetite)
marked excitability
yellow skin or eyes
rash
severe nausea or vomiting
inability to pass urine
penile erection of longer than 4 hour duration
Another sign of use can be the use of any of the street names for anabolic steroids.
What are Anabolic Steroids called?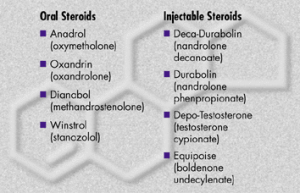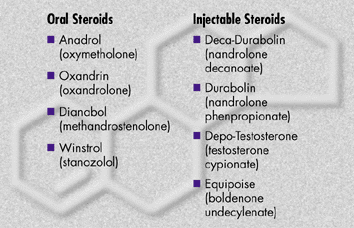 Picking up on the street names may provide a clue to the drug being abused. Since, according to the website of the Office of National Drug Control Policy as well as others, the brand names of anabolic steroids are used on the street, and since the "nicknames" are few, in this case, if they are correct, identification may be straightforward. They are presented here grouped by usage and method of administration.
Veterinary Steroids
Abolic
Dianabol
Equipose
Finajet/finaject
Winstrol V
Injectable Steroids
Anatrofin
Bolasterone
Deca-Duabolin
Delatestryl
Dep-testosterone
Dihydrolone
Durabolin
Dymethzine
Enoltestovis
Methatriol
Quinolone
Sustanon 250
Therobolin
Trophobolene
Sustanon 250
Therobolin
Trophobolene
Oral Steroids
Anadrol
Anavar
Maxibolin
Methyltestosterone
Parabolin
Proviron
Winstrol
Injectable and Oral Steroids
Steroid Nicknames
As is often the case with street names, some of those from anabolic steroids are variations on the substance's real name:
Some refer to steroid effects:
Others refer to other items associate with it • a particular approach to using the drug, a person who has admitted to using them, the place where they are often sold:
Arnolds (named for Arnold Schwarzenegger, now governor of California, who used steroids as part of his training for the Mr. Olympia bodybuilding competitions)
Gym candy
Juice
Stackers
Warning Signs, Overdose, Names of Anabolic Steroids Sources
umm.edu
whitehousedrugpolicy.gov
drugs.indiana.edu
drugabuse.gov
espn.go.com
recovery.org
thebody.com
Need Help
Choosing
Treatment?
Call
800-481-9412