Choosing a Drug Treatment Facility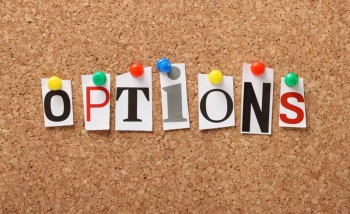 What do you imagine when you think of a drug treatment center? Whether you think of a strict hospital-like setting or a ranch out in the wilderness, your perception does not cover the entire spectrum of drug treatment centers. Here are some tips for what to look for in choosing a drug treatment center.
First of all, access the situation. Look at the following factors in the life of the individual needing drug treatment:
Insurance options
Type of drug or drug used
Age of individual
Whether or not there is a history of criminal offenses
Family support
Whether or not it is the first or subsequent time in a drug treatment program
Next look at the type of addiction. Is the individual physically addicted to the drug and will they experience withdrawal symptoms? Are they psychologically addicted and need total behavioral alterations? After accessing the individual, you need to ask questions like the following to your physician, counselor and especially the perspective drug treatment programs themselves in choosing the right drug treatment program.
Does the treatment program
Use medications in their treatment? Which types?
Use vitamins and/or natural treatments? Which types?
Cater to many individuals or just a few? What is the counselor-to-patient ratio?
Medically manage withdrawal symptoms?
Test or assess such infectious diseases as HIV, tuberculosis, hepatitis etc. Those in drug lifestyles are usually at a higher risk for infectious diseases.
Also, how long is the treatment program? Are families involved? What is the cost? These and similar questions can help you find out more about the different drug treatment centers.
Another type of treatment program are residential treatment programs. These are more geared toward those who have been addicted for a long time. These are usually longer programs and try to re-acclimate and teach individuals to live in a drug-free, crime free community.
It has been said that the best programs are those that are tailored to an individuals needs. This takes into account the individual's whole life: race, age, culture, gender, employment, past drug history, criminal behavior and history of physical or sexual abuse. In researching the drug treatment program, you may want to pay special attention to the seriousness of those within the drug program. Sometimes those who may have only tried a few drugs get more excited about trying other drugs when around serious drug users. Finding a program that best tailors to the individual's circumstances will likely be the one that helps the individual the most.
In most all drug treatment centers, regardless of their differences, they strive to return the individual to a drug-free lifestyle. Sometimes this will take more than one drug treatment and sometimes multiple tries within a drug treatment center. Do not give up. Do your research, and hopefully you can find an effective drug addiction treatment center.
Choosing a Drug Treatment Facility Sources:
Drug Library, "Drug Rehab Center," [online].
National Institute on Drug Abuse, "NIDA InfoFacts: Treatment Approaches for Drug Addcition," [online].
National Institute on Drug Abuse, "NIDA InfoFacts: Treatment for Drug Abusers in the Criminal Justice System," [online].
National Institute on Drug Abuse, "Principles of Drug Addiction Treatment: A Research Based Guide," [online].
Slate, by Maia Szalavitz, "Trick or Treatment:Teen drug programs turn curious teens into crackheads," [online].
Related Articles at Drug Rehab 101
Need Help
Choosing
Treatment?
Call
800-481-9412