Residential Treatment Centers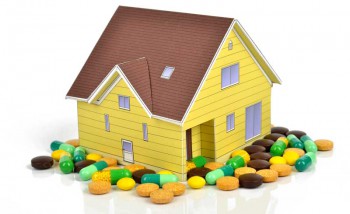 For many types of people struggling with a drug or alcohol addiction, the only way to get through the addiction is to be treated in a residential treatment center, which is sometimes referred to as a rehabilitation clinic, drug rehab, or just rehab. In drug rehab, the patients can receive the best amount of medical and mental attention they need to get a hold on their addiction.
What is a residential treatment center?
Residential treatment centers are designed to help a variety of people deal with addictions and mental issues they may be facing. While many of the patients in a rehab center might be there for drug addiction assistance or problems with other substances like alcohol, some are there for help with issues like depression, bipolar treatment or other mental illness treatment. There are many who are drug or alcohol abusers or have mental illness issues and simply need a more in-depth treatment system to help them overcome the issues they are going through. With some drug users, attending a residential treatment center is one of the best ways to get that one-on-one constant attention they may need to overcome their addiction. Some also need help getting through the withdrawal period. Those who are addicted to drugs that cause serious withdrawal symptoms are encouraged to attend a treatment center for assistance because there is medical staff available to help with the treatment options, which is especially helpful in situations where the withdrawal symptoms can be harmful psychically or even deadly for some. With medical personnel on staff, the patients can get the care they need to make it successfully through the withdrawal period successfully. For many, that is the toughest part of getting treatment for their addiction. If they can get assistance through the withdrawal time, they are more likely to make it through the treatment and become a recovering addict with less likelihood of relapsing post treatment. Relapsing is a difficulty that most addicts must face after completing some kind of treatment program or throughout treatment outside of a center. However, those who attend a residential treatment center are more likely to not have cases of relapse like so many others who attempt treatment on their own.
Who should go to a residential treatment center?
Those with severe drug or alcohol addictions should consider going to a residential treatment center. The success rate of such individuals is much higher than those who try to undergo treatment alone. The trained professionals and medical staff at residential treatment centers are helpful for those addicts of all kinds. They are trained to help treat addicts as well as those with mental illnesses and other related issues. They offer counseling, support groups and other treatment options to provide quality recovery help to those who need it. Residential treatment centers often offer programs that last anywhere from a few weeks to a few months to help those with issues. However, it is important to note that these kinds of centers can be expensive. It is important for those addicts who are really looking to recover to be the ones to invest in such a program. While the treatment center may offer the tools to help a person recover, they do not provide the willpower to help a person find their way back from addiction. To avoid wasting money on such a venture like rehab, it is important for the patient to realize that they are making a huge investment and should do their best to take it seriously.
There are many different types and settings for residential treatment centers. It is important to find a drug rehab that fits your needs best that way you will be more likely to stick with the program. Or if you are a parent looking to choose a center for your teen, choose one they will be likely to stick with because moving them from center to center is only likely to hamper their recovery and overall progress.
Sources: heritagertc.org
Related Articles at Drug Rehab 101
Need Help
Choosing
Treatment?
Call
800-481-9412