Ecstasy Use, Statistics, Effects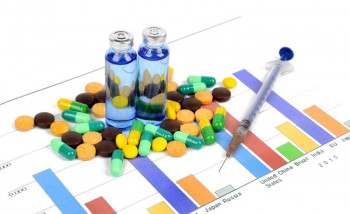 Ecstasy is a Schedule I drug, for which there is no legitimate use in the United States. It is often found at nightclubs, bars, raves, or trances. Ecstasy is available as pills or capsules, and is generally used orally. It is sometimes sniffed in powder form, and is infrequently smoked or injected. It is also reportedly used as a suppository on occasion.
Ecstasy Statistics
Based on Monitoring the Future and the Youth Risk Behavior Surveillance (YRBS) study by the Centers for Disease Control and Prevention (CDC) it appears that usage is in general coming down from 2003.
Percentage of Students Who Had Tried Ecstasy at Least Once
| | | | |
| --- | --- | --- | --- |
| Grade | 2003 | 2004 | 2005 |
| 8th grade | 3.2 | 2.8 | 2.8 |
| 9th grade | 10.9 | – | 5.8 |
| 10th grade | 9.0 | 4.3 | 4.0 |
| 11th grade | 11.4 | – | 6.5 |
| 12th grade | 12.8 | 7.5 | 5.4 |
Effects of Ecstasy
It is particularly true of Ecstasy, that what goes by that name may have mixed content or contain no ecstasy whatsoever, so the effects are unpredictable. So-called ecstasy may also contain methamphetamine, ketamine, caffeine, amphetamine, ephedrine, DXM (Dextromethorphan, a cough suppressant, sometimes used illegally on its own as well), heroin, cocaine, and MDA (3,4-Methylenedioxyamphetamine) and MDEA (3,4-Methylenedioxy-N-Ethylamphetamine) – the last two are substances much like ecstasy.
Reportedly, some so-called "ecstasy" pills contain no MDMA at all. Sometimes they do contain one of the similar drugs, MDEA or MDA, and sometimes contain no psychoactive drug whatsoever. In addition, a popular technique referred to as "candy flipping" involves taking both ecstasy and LSD, and in this case, as well, the effects might differ.
The effects of Ecstasy include the following desired effects:
euphoria
feeling of connectedness
empathy
increased energy
reduction of inhibitions
enhanced sensations
Undesired effects include:
addiction
disorientation
uncharacteristic sexual behavior
visual difficulties, such a s blurred vision and difficulty focusing
anxiety
panic attacks
hallucinations
psychosis
hyperthermia, which can lead to liver, kidney, and heart failure
arrhythmia
seizure
death
Because even very little use can change the way the brain works (tests in primates showed that 4 days of use had results lasting at least 6-7 years), ecstasy use can result in long-term depression and cognitive problems, particularly in memory and learning tasks.
Ecstasy Usage, Statistics, Effects Sources:
emedicine.com
drugabuse.gov
deadiversion.usdoj.gov
whitehousedrugpolicy.gov
usscreeningsource.com
drugabusehelp.com
usdoj.gov
Related Articles at Drug Rehab 101
Need Help
Choosing
Treatment?
Call
800-481-9412