Al-Anon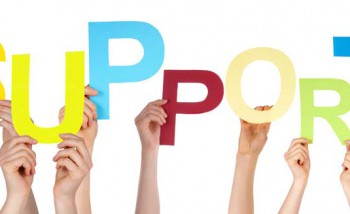 If you or someone you know has been affected in any way by a family member, spouse, friend or loved one's drinking problem, Al-Anon is an organization established worldwide to help support all that you are going through and to help you establish skills to be able to cope with the mental and emotional baggage that can come with such associations. Keep reading to learn more about how Al-Anon works, if it is right for you, it's history and what you can expect if you choose to attend an Al-Anon meeting or if you join the organization.
What is Al-Anon?
Unlike the Alcoholics Anonymous organization, which is designed to help support alcoholics in their effort to reach sobriety, Al-Anon is a non-profit organization established to help the family members, friends and loved ones of those who have a drinking problem. When a person is an alcoholic or struggles with variations of a drinking problem, it is not only their problem. It can affect the lives of those around them whether it be a spouse, child, parent, sibling or friend.
Al-Anon strives to help those individuals impacted by the person and their drinking problem by offering community support, outreach, guidance and education as to how they can cope with the person's drinking problem and offer their own support for the person trying to reach sobriety or at least find the road to recovery.
Al-Anon is a mutually-beneficial support group to all members and meeting attendees. The group works by keeping everyone on equal footing to allow for a supportive atmosphere. Members share their own stories and anyone at the meeting can take what they want and learn from the meeting to apply to their own situation. The benefit of an organization like Al-Anon is that members and meeting attendees (who are recommended to attend at least six meetings before they decide to pursue membership or not) is that members can find other stories they relate to and make connections with those individuals or stories to help them cope with their own situations.
History of the Al-Anon Organization:
Al-Anon was established in 1951 by Anne B. and Lois W. Lois was the wife of Alcoholics Anonymous co-founder Bill W. Bill helped establish AA 16 years prior. But the wives recognized a need both in the United States and ultimately internationally to help the families of those with drinking problems.
The group made it's official move from existing in just the United States to internationally in 1978. There are currently about 600,000 members of Al-Anon worldwide and is established in 115 countries with about 26,500 different groups.
What Can You Expect From Al-Anon Meeting?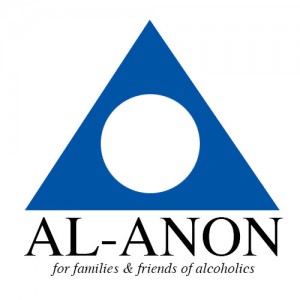 Al-Anon meetings typically start with a reading of the organization's 12 Steps. These steps strive to help members develop the tools in recovering from the impact of someone's drinking and related behaviors. Al-Anon is designed to help each member grow at their own pace.
Like the name implies, the organizations prides itself on anonymity for its members. For many, this is the sole condition upon which they will share their stories and support with other members, so over the past 50 plus year, the organization has maintained an anonymous stance for all members. The idea is to ensure each person can maintain a safe place to tell their stories without fear of being approached or exposed outside the group.
Each meeting may be different, which is why new meeting attendees are encouraged to try out six or so meetings before they determine whether Al-Anon is right for them or not. Some meetings might hit home while others may not feel very beneficial. It all depends on which stories are shared and the members speaking. No one is required to share at every meeting. There is always an option to pass to speak at meetings and simply listen instead.
Creating a comfortable atmosphere for family members of those who suffer from a drinking problem is the overall mission of Al-Anon. Encouraging support and outreach has been found to be beneficial for those who have attended meetings or attend regularly. Healthcare professionals have been known to speak out in favor of Al-Anon for its role in helping those family members and friends of alcoholics cope with how their lives have been impacted by their relatives' drinking problem.
Al-Anon Methods and Support for Members:
When the female duo launched the support group in 1951, they wanted to create a place for members to share their stories as a method of healing. Now, the groups follow a similar format but each creates its own rules of operation depending on the needs of the members with guidelines that support the overall Al-Anon mission for unity.

For many, the loved one with a drinking problem may no longer be alive, but the problems the Al-Anon member is facing is still very real and can be a struggle.

Al-Anon is not religious and does not endorse any religion or political affiliation for its members.
What is Alateen?
Designed for teens ages 13 to 18, Alateen is a support group specifically welcoming teens, likely the children of those who suffer from a drinking problem. While teens are able to attend regular Al-Anon meetings, it can sometimes be helpful to be among a peer group with similar struggles and stories to share. The group operates with the same guidelines as an Al-Anon meeting. Occasionally those younger than age 13 are allowed in the group depending on the circumstances.
The Al-Anon group has proven to be beneficial for thousands of members throughout the world and continues its legacy decades after it began. To find a support group near you, there are many online resources available.
Source: Al-anon.org
Related Articles at Drug Rehab 101
Need Help
Choosing
Treatment?
Call
800-481-9412